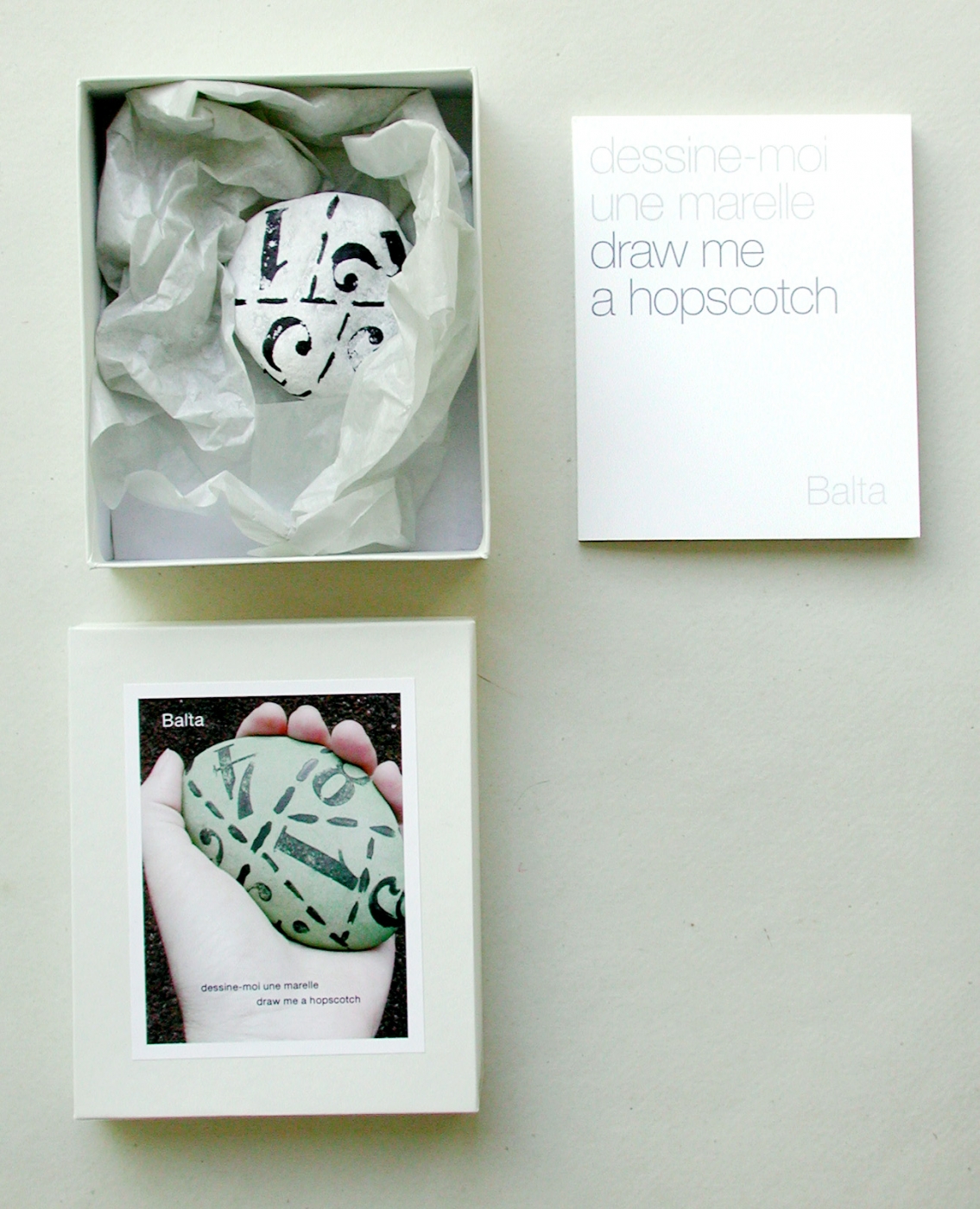 Dessine-moi une marelle/Draw me a hopscotch
Mail art project and artist's book
Digital printing
2001

Fascinated by the hopscotch diagrams from my childhood in Marseille, I started this mail art project.
The question I put to myself was: 'Is there such a thing s a worldwide archetype for this kind of diagram?' The request to 'draw a hopscotch diagram for me' constituted the starting point for this project.
In all, 40 people responded. This book is a reflection of these responses, coming from the following countries: : Germany, Belgium, Brazil, Canada, Denmark, Estonia, Spain, USA, Finland, France, Iceland, Italy, Japan, Latvia, Lithuania, Macedonia, Malta, Mexico, The Netherlands, Portugal, Romania, Great Britain, Russia, Tunisia en Yugoslavia. The painted marble object in the box vaguely refers to the stone children use for this game.
sold out